Get your peanuts....
TRF Supporter
Joined

Oct 8, 2016
Messages

1,945
Reaction score

570
Thanks to my 2020 Secret Santa, my LOC Wi-Roc build has been moved to the top of the build pile. I received the Wi-Roc 2020 during the LOC factory tour last year. It's a very nice 3 inch 3-fin kit. The kit has all the essential parts that LOC is famous for including with their products, like threaded hardware, shock cord, parachute, chute protector, etc...
The additions I plan to add to this rocket include Scott Pearce's prototype of his 3D printed Apogee sled kit and EggTimer Apogee, a Mac Performance 3" x 54mm Nosecone AV Bay kit and either an Aero Pack or a Giant Leap Rocketry 29mm motor retainer. I will also be using a LabRat Rocketry EggFinder 3D printed sled with my recently assembled EggFinder GPS Tx (rev. C1) w/OpenLog addon.
I will try not let this build go the way of the 4 other builds I currently have languishing on my workbench. (Yes Mrs. Tobor, I do plan on finishing those this winter, as promised.... )
Okay, time for some pics. First off, the LOC Wi-Roc 2020
The LOC kit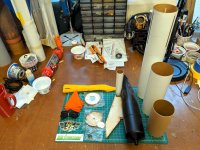 Next, OR Sim Pics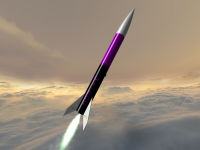 And last but not least, Scott Pearce's Apogee sled prototype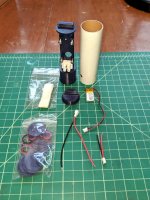 The 1S Li-Ion batter in the above pic was taped to the ET Apogee kit my SS sent me. It was included in the pic by accident.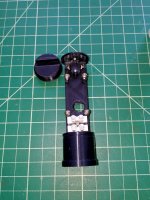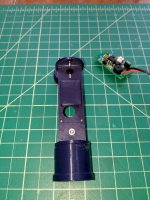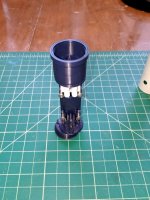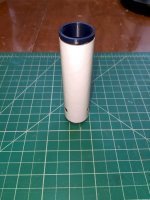 I plan on having this bird ready to fly for a spring launch at Bong (Woosh or TWA) or Mini Midwest Power (QCRC).
If anyone has questions, please do not hesitate to post them.