Joined

Jan 31, 2009
Messages

9,434
Reaction score

1,572
The Almost-Unbelievable True Story of the Sidewinder Missile
How the first heat-seeking missile went from an unfunded side project to a worldwide military phenomenon.
21 Mar 2021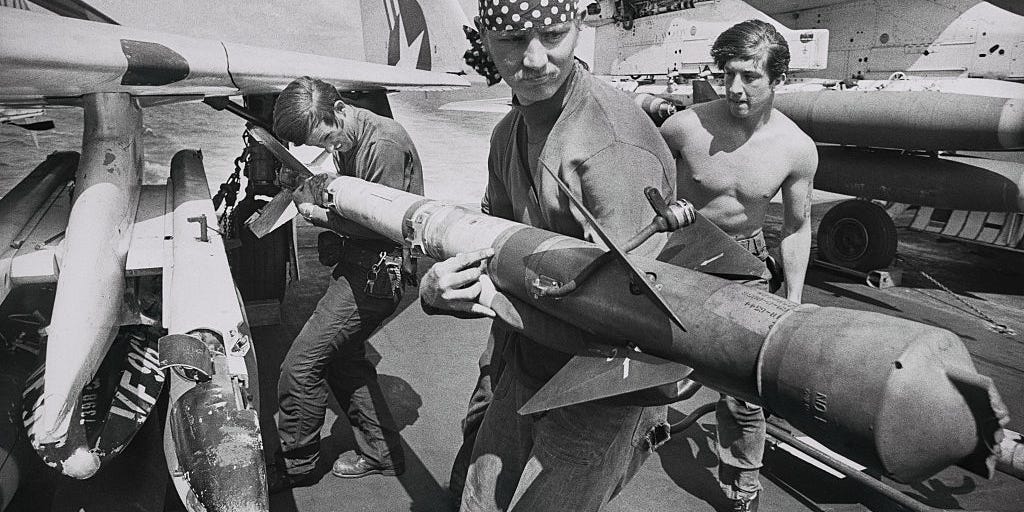 How the first heat-seeking missile went from an unfunded side project to a worldwide military phenomenon.
www.popularmechanics.com
Excerpts:
In 1946, U.S. Navy physicist William B. McLean had a novel idea. He and his team had been toying around with lead-sulfide proximity fuzes that were sensitive to infrared radiation. McLean reasoned that if a proximity fuze could read infrared signatures to initiate detonation, they ought to be able to track an infrared signature as well. In short: The missile would adjust course midflight to keep the target's heat signature reflected onto a sensitive photocell, making the missile literally seek heat. There was just one problem: Designing new weapons wasn't McLean's job.

That didn't stop him, even though to the researchers and engineers at the U.S. Naval Ordnance Test Station (NOTS) in California's Mojave Desert, McLean's interest in an infrared seeking rocket was downright wasteful. After all, any time McLean's team devoted to his pet project was time not spent on their official responsibilities. The office space occupied by McLean and his team as they worked on the novel concept came to be known as "McLean's Hobby Shop," an intentionally derisive label for the unofficial effort. McLean paid for the effort through NOTS's discretionary funding and referred to his invention as an offshoot of his assigned work on infrared fuzes for the Navy.

Work continued on the unofficial missile project, and by 1950 McLean had come up with a more fitting name for his creation: the Sidewinder, after a snake that can detect its prey by sensing its body heat. The missile itself also tended to move in the air in a serpentine way.

The AIM-9 Sidewinder entered service in 1956 as the most advanced air weapon of its time, and the world's first heat-seeking missile. The 9-foot-long missile, adorned with a glass nose housing its internal guidance system, had no means of pilot control after launch. It used a parabolic mirror spinning gyroscopically to orient itself toward an infrared heat signature. Even for American pilots, this new technology seemed practically out of this world.

It looked like a "man-made eyeball," said U.S. Navy pilot (and future astronaut) Wally Schirra when describing his first time seeing the missile. "I was a cigarette smoker in those days, and I had one in my hand. As I crossed the room, I noticed that the eyeball was tracking me." It was following the heat of that cigarette.

The missile was a technological wonder, capable of hunting down enemy aircraft using an onboard guidance system when computers still occupied entire rooms. It was also highly secretive. U.S. officials knew that enemy nations would have a harder time combating this new technology if they never knew about it at all.

One Sidewinder missile found its target in a Chinese MiG-17, but after colliding with the aircraft, it failed to detonate and instead lodged in the fighter's airframe. Once the pilot landed, Chinese engineers removed and disassembled the missile before shipping it off to the Soviet Union to see if it could be reverse engineered. America's super missile offered Taiwan the advantage in the Strait Crises, but that advantage proved to be short-lived.

The American Sidewinder missile offered the Soviets a crash course in advanced weapon systems. The technology that went into the AIM-9's gyroscope was more refined and smaller than anything the Soviet Union had on its shelf. "The Sidewinder missile was to us a university offering a course in missile construction technology which has upgraded our engineering education and updated our approach to production of future missiles," Soviet engineer Gennadiy Sokolovskiy would later recount.

The Soviets copied the missile's infrared tracking, replicated its in-flight steering and stability mechanisms, and created their own self-guided missile: the Vympel K-13.

The Vympel K-13 entered service for the Soviet Union in 1960, two years after the Chinese captured the undetonated AIM-9. Shortly thereafter, the Soviets produced the R-3 version of their new missile and began shipping the new weapon to different Warsaw Pact nations. They also provided the plans for the missile to the Chinese in exchange for their help in acquiring it. Just four years after the United States first developed this revolutionary missile technology, it was becoming the most prevalent air-to-air weapon in their enemy's arsenals, with a production run in the tens of thousands.

On October 22, 1967, a German architect and Soviet spy named Manfred Ramminger managed to sneak into Neuburg Air Base in Germany. Once inside, Ramminger and two accomplices simply loaded a modern, operational AIM-9 missile into a wheelbarrow and wheeled it down the airstrip to his waiting Mercedes-Benz. Sometimes espionage is just that simple.

The nine-foot-long missile wouldn't fit in the back seat of his sedan, so Ramminger wrapped it in a carpet, smashed out his back window, and left the missile hanging out of the vehicle. In order to avoid suspicion, he tied a red piece of cloth to the end of the carpet that was concealing the missile, in keeping with Germany's traffic laws.

Once home, Ramminger disassembled the missile, loaded it into a box, and mailed it to Moscow. He then boarded a plane headed for the Soviet Union to meet it there, only to learn that his package hadn't arrived. Frustrated, the spy returned to Germany and discovered that the airline had sent the box to the wrong destination. He shipped the missile out again, and boarded yet another plane for Moscow.

Using the new missile, Soviet technicians were able to once again reverse engineer the improved technology the Americans had developed, resulting in the R-13M missile just a few years later. The Soviet Union had closed the technological gap with their American opponents, this time for the paltry sum of $79.25 in shipping.

The Soviets would go on to share this weapon with the Warsaw Pact nations as well as others, making it one of the most common weapon systems American aircraft have had to worry about in the decades since. In total, some 28 nations have flown with some variant of the "Soviet Sidewinder." Today, many of Russia's most advanced air-to-air weapons still draw direct inspiration from McLean's invention.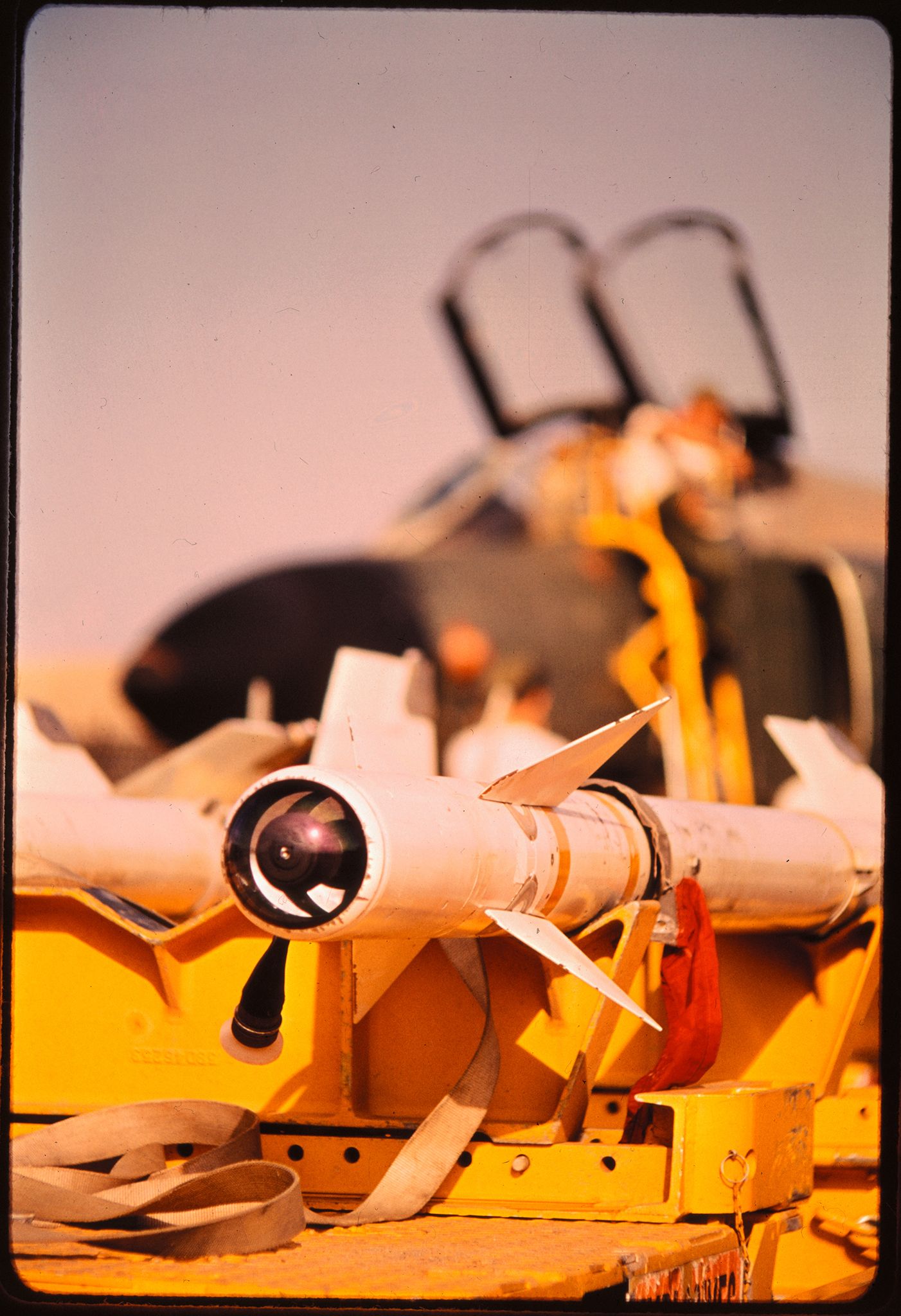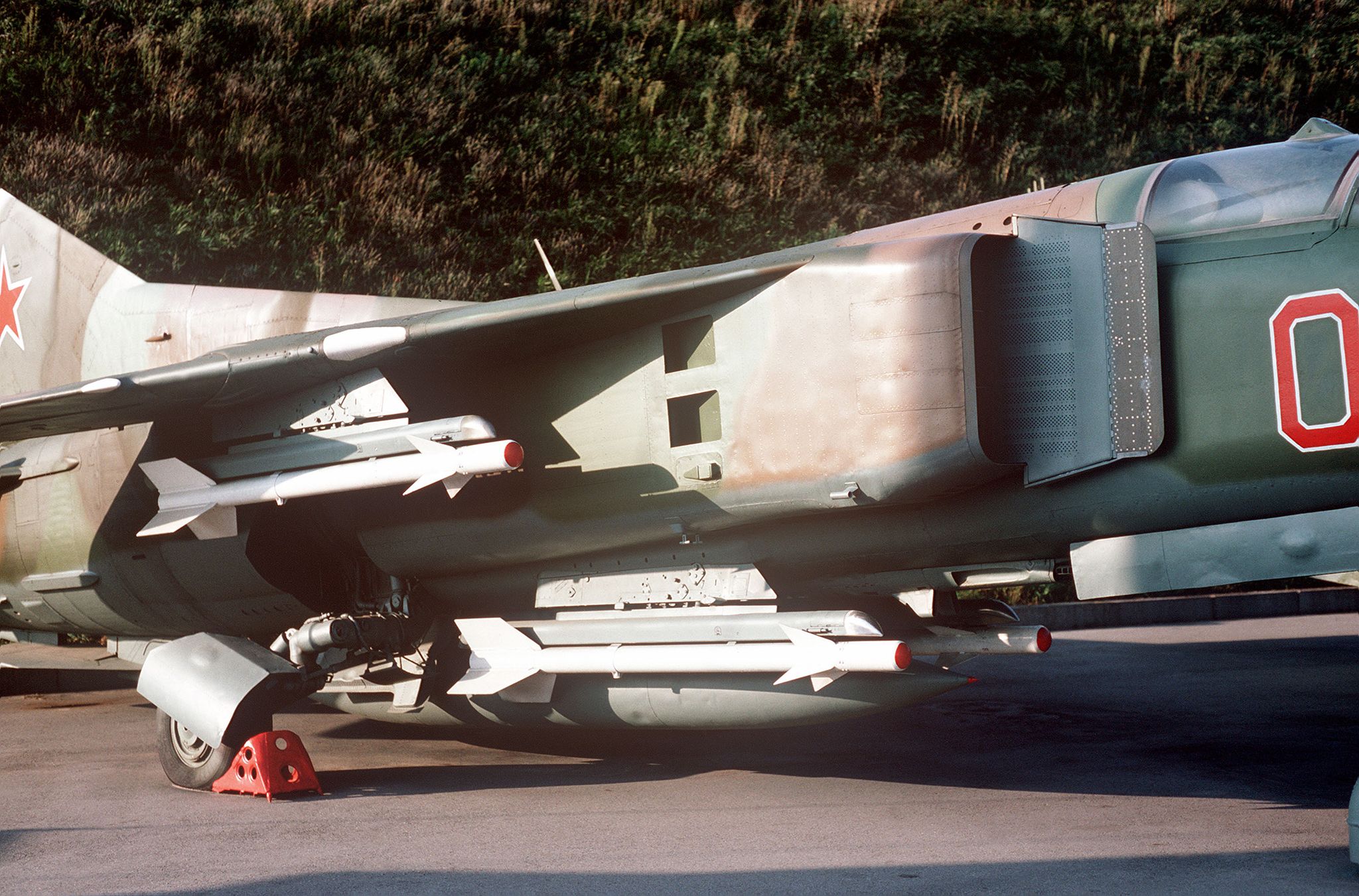 Vympel K-13 missile IR seeker head disassembly
Vympel K-13 missile IR seeker head disassembly Fascinating. Apparently exactly the same as our early Sidewinder since the tech was directly stolen. Such effort and expense to build a precision jewel of a device like this while most Soviets stood in line for basic living requirements in a...