Joined

Jan 30, 2009
Messages

400
Reaction score

0
After looking through many threads and seeing a lot of your guys' really nice assembled rocket storage, I've always wanted to get my stuff organized. I wanted to do something that stores the rockets vertically, but I never really took the time to make something. Well, a little messing around at Home Depot the other day, and I had an idea....
Combine one part masonite peg board (1' x 4');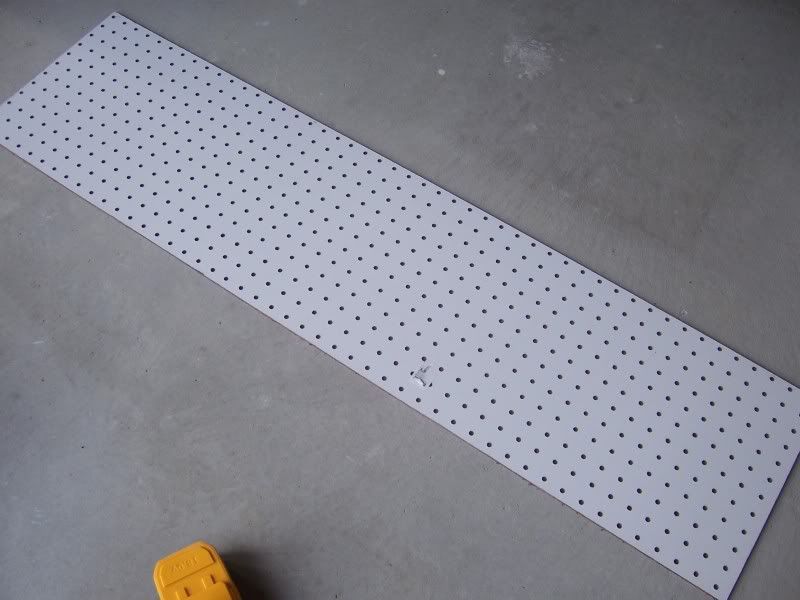 some common drywall screws;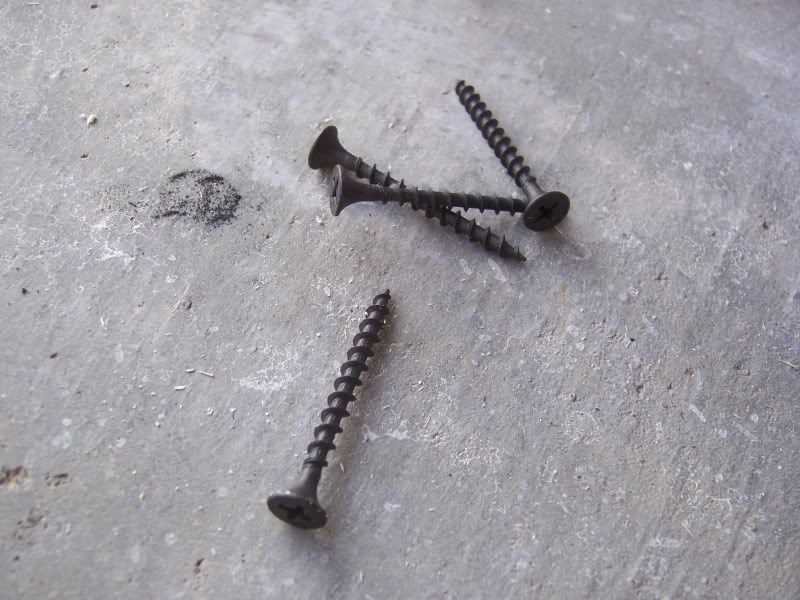 some 1/2" dowels, cut to various lengths (and pre-drilled);
and a bunch of your old, spent motor casings;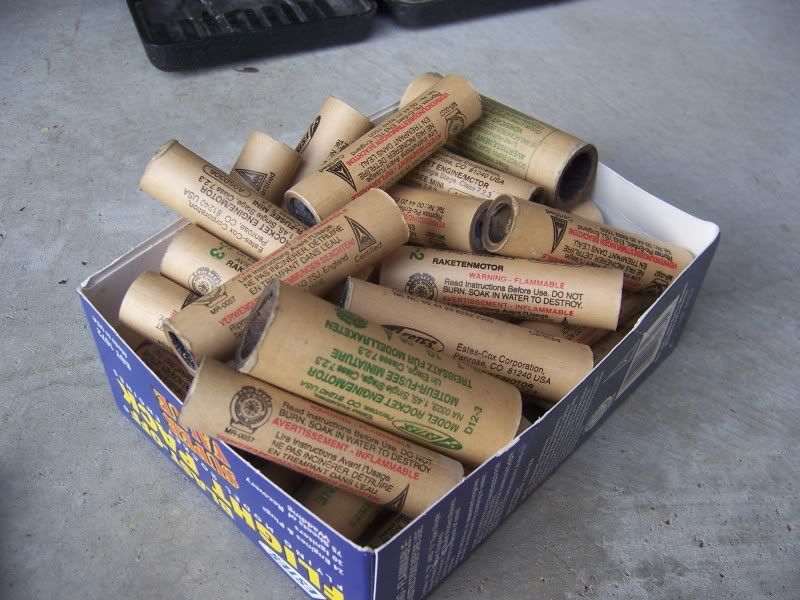 Jam the spent motors onto the dowel rods;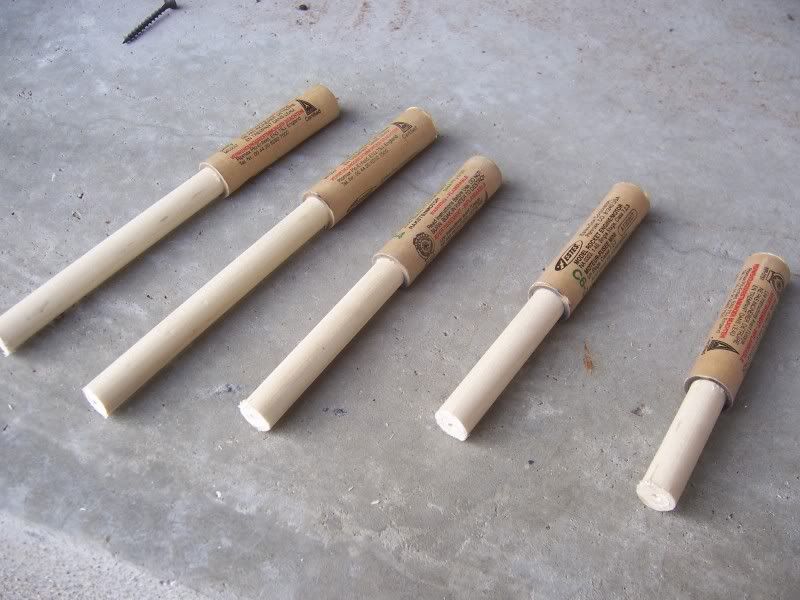 feed a screw through one side of the pegboard, with the dowels on the other;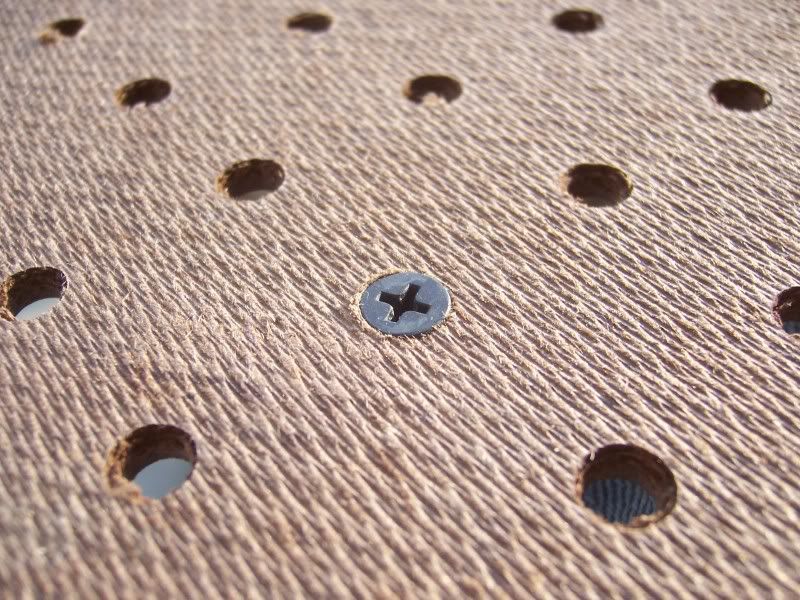 And Bingo! Easy rocket rack!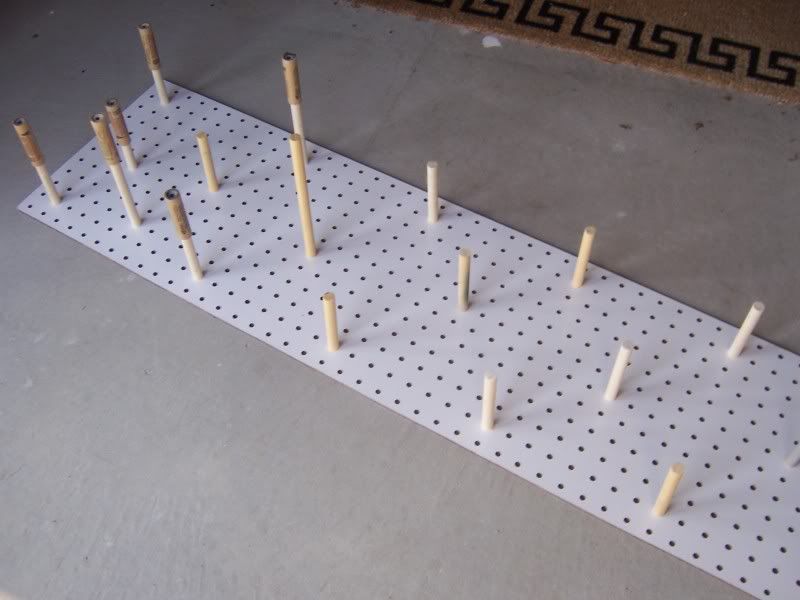 Full up with some goodies.....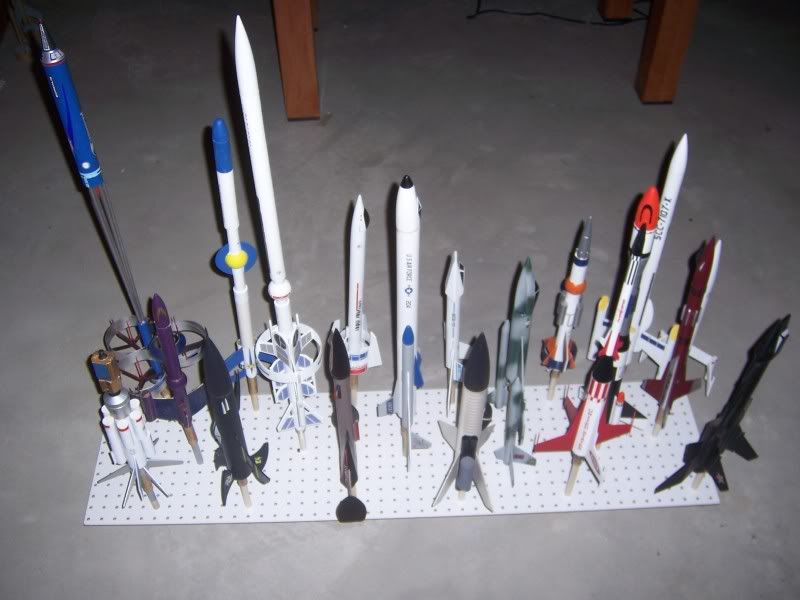 $6 bought me a 2' x 4' sheet of pegboard (the other half of which will be rack #2). Two 36" long 1/2" dowels at a buck a piece made the one rack (I had a bunch of drywall screws laying around already). So, for about $10-14, you can make yourself two of these!
Later,
EV