Joined

Jan 31, 2009
Messages

9,542
Reaction score

1,694
Airplane! (1980) was a huge critical and financial success, grossing $158 million worldwide against a budget of $3.5 million. Police Squad! (1982), a TV series by the creators of Airplane!, was cancelled after only four aired episodes by certified moron, then-ABC President Tony Thomopoulos. It was, of course, later made into a series of hit movies.
Police Squad! Full Series (6 episodes)
[if the first link doesn't result in a playlist being shown, go to the second link which is the YouTube channel with the playlist]
"We're sorry to bother you at a time like this, Mrs. Twice. We would have come earlier, but your husband wasn't dead then."
M Squad (1957-1960) & Police Squad! (1982) Side-by-Side comparison
Zero Hour! (1957) vs Airplane! (1980)
Police Squad!
ABC announced the cancellation of Police Squad! after four of its six episodes had aired in March 1982. The final two episodes were aired that summer. According to the DVD commentary for "A Substantial Gift" (Episode 1), then-ABC entertainment president Tony Thomopoulos said that Police Squad! was canceled because "the viewer had to watch it in order to appreciate it," meaning that the viewer had to pay very close attention to the show in order to get much of the humor, while most other TV shows did not demand as much effort from the viewer. In its annual "Cheers and Jeers" issue, TV Guide magazine called the explanation for the cancellation "the most stupid reason a network ever gave for ending a series."
Do Viewers Need Help with Police Squad?
The Pittsburgh Press, 1 Jul 1082
ABC entertainment president Tony Thomopoulos giving reason for cancellation: "There were too many subtleties and it required constant attention."
Took me a while to track down anything on "Al":
Ronald "Tiny Ron" Taylor
Screen Actor
November 21, 1947 — November 28, 2019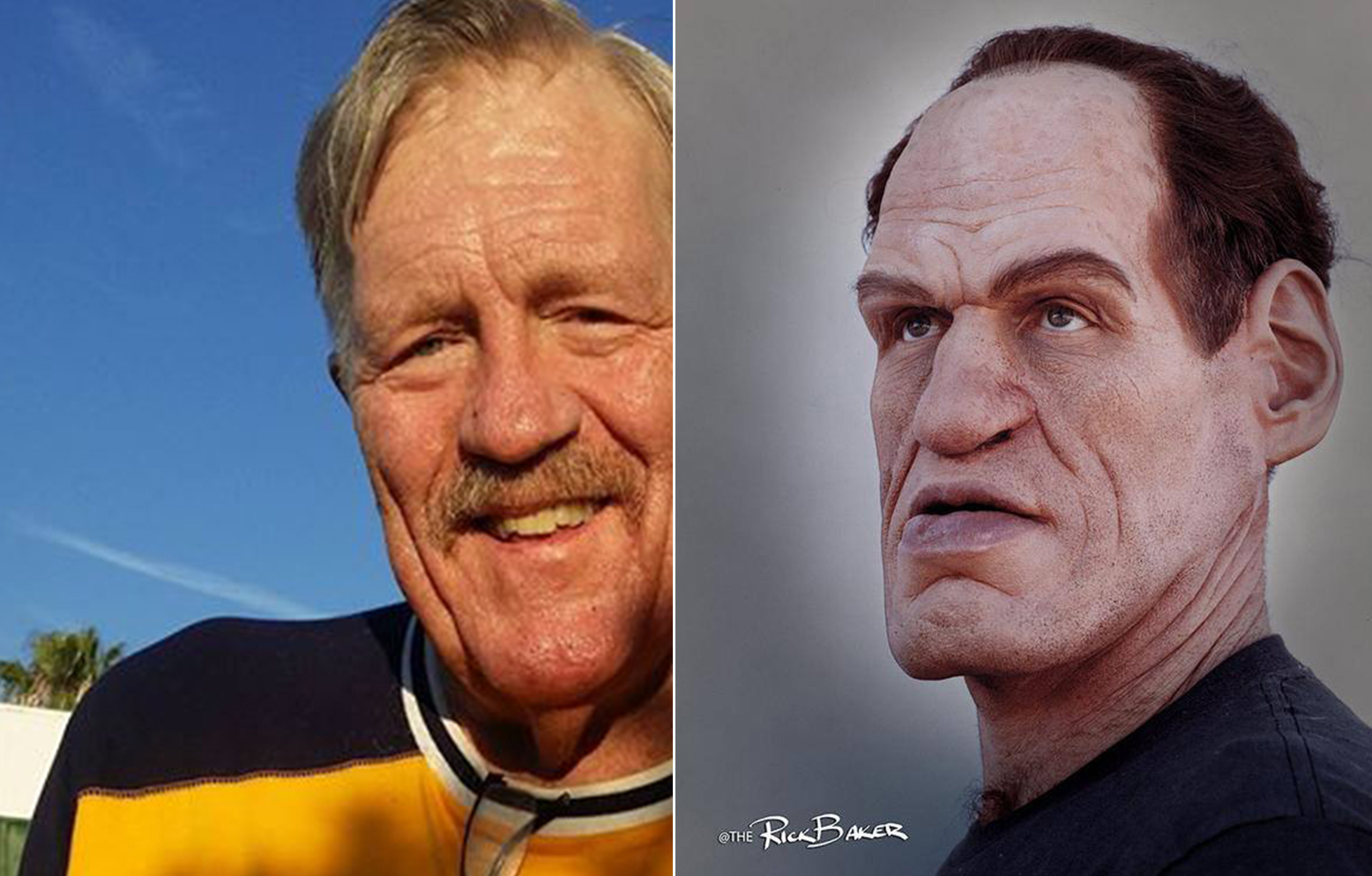 SCVHistory.com | Obituaries | Ronald ''Tiny Ron'' Taylor, Screen Actor, 1947-2019
scvhistory.com
Seven-foot-tall screen actor Ronald "Tiny Ron" Taylor, a resident of Santa Clarita, died November 28, 2019. He was 72. Taylor battled cancer the last few years and had been in and out of the hospital locally.

Taylor was born November 21, 1947, in Torrance. After North Torrance High School, he graduated from the University of Southern California with a degree in business and was drafted by the Seattle SuperSonics in the second round of the 1969 NBA draft (third pick, 18th overall). He never played in the NBA; instead he played in the American Basketball Association from 1969 to 1972 and then in Vienna, Austria, before returning to launch an acting career.

Taylor took the ironic name "Tiny Ron" when he applied to join the Screen Actors Guild because there was already another SAG member named Ron Taylor. His first known acting work came in 1982 on the comedic television series "Police Squad!" where he played the recurring character Al, who is so tall that his face is never seen.

Tiny Ron is perhaps best recognized as Lothar in "The Rocketeer" (1991), as Roc in "Ace Ventura: Pet Detective" (1994) and as Jacko the Giant in "Last Man Standing" (1996), which was filmed at Melody Ranch in Placerita Canyon. From 1993-1999 he had a recurring role as the Hupyrian servant Maihar'du on "Star Trek: Deep Space Nine."
Frank Drebin's car model, year (and color!):
1973 Plymouth Satellite 4-door sedan
Member's Rides - 1973 Plymouth Satellite 4-door sedan - Even though this bare-bones Satellite kinda looks like an old cop car, it's not. I bought it from a little old lady (the original owner) in Boulder, Colorado who kept it in meticulous condition over the past 40 years. And, it was just...
Even though this bare-bones Satellite kinda looks like an old cop car, it's not. I bought it from a little old lady (the original owner) in Boulder, Colorado who kept it in meticulous condition over the past 40 years. And, it was just screaming out to be refurbished back to its original 1973 condition.

Completely stock
318 V8
Auto trans
Original interior
141k original miles