Joined

Dec 16, 2020
Messages

171
Reaction score

79
Location
Any specific tips on how to attach the shroud lines to the nylon? Or pictures of what you've done would be helpful.
I haven't got that far yet on my own parachute. But the best picture of shroud line attachment I've seen is one from Apogee's product page for a 36" flat parachute. Open the images. It's the fourth one (says 'Top Side and Bottom Side').
This 36" diameter parachute will fit in 41.6mm (BT-60 size) tubes and provides a nice slow and stable descent for small and mid-size rockets. Made from thin rip-stop nylon cloth, but feels like silk. Comes with heavy-duty suspension lines for extra durability.
Look at the bottom side to see how the line lays. I'm going with two inches up, two inches back down. On the top side, you can see the stitch. It runs right through the center of the line, up and down (expect some pucker in the fabric alongside the line. It can't be helped when sewing shroud lines). I'm going with stitch length that gives me 10 stitches in an inch.
Regarding the link posted above (post #56) to Nakka-Rocketry, Richard's design and explanation of the semi elliptical canopy is great. I'm using his 80cm gore pattern (with the top of the gore chopped to allow for a 6" spill hole) for my parachute. But there are a few points I would do differently as far as sewing seams.
Halfway down the page you'll see 'Construction'. Right below that is 'Parts List'. In the list he uses a Coats 100 percent nylon upholstery thread. That's a heavy thread, which will require a heavy needle. You're far better off with a Gutermann Tera 80 thread. It's polyester, and just as strong as the Coats nylon, but much lighter in weight. It's also abrasion resistant. With the Tera 80 you can use a 70/10 needle, which, like the thread is very lightweight. Look for Singer or Schmetz Microtex (which is sharper than the standard 'universal' needle), in a 70/10 weight. Links to thread and needle at the bottom of this post.
Back on the main page of Nakka's parachute page, scroll down a bit from 'Construction' and you'll see an illustration of the hem (the red line with the a black dotted line through it). That's a rolled hem, and that's what you want to do with the top and bottom of the gore, but not the sides where the gores will join.
In the next seam illustration, Nakka uses the rolled hem on the sides, then butts the two gores together and joins them with seam binding tape (sometimes called ribbon). A flat-felled seam (link to youtube video below) is stronger, and doesn't require seam tape, which eliminates unnecessary weight.
Further down he describes the apex cap. I don't use this since I'm using a spill hole.
Then he illustrates shroud line attachment. Note that he's using flat shroud lines, so the zigzag stitch works. If you're using round cord, refer to the illustration from the Apogee product page.
My basic construction technique is a rolled hem on the top and bottom, then join the gores with a flat-felled seam. Use a Microtex needle, 70/10, and Tera 80. The job for me has been a breeze now that I got the right thread and needle. (Disclaimer: I know how to use a sewing machine. Others may find the job not as much a breeze as a windstorm.)
Links:
This is an 875-yard spool, larger than a standard spool. I made it work on my machine with an insert that made the center opening small diameter. Rockywoods Fabrics is in Loveland, CO. They've got several shipping choices, reasonable costs.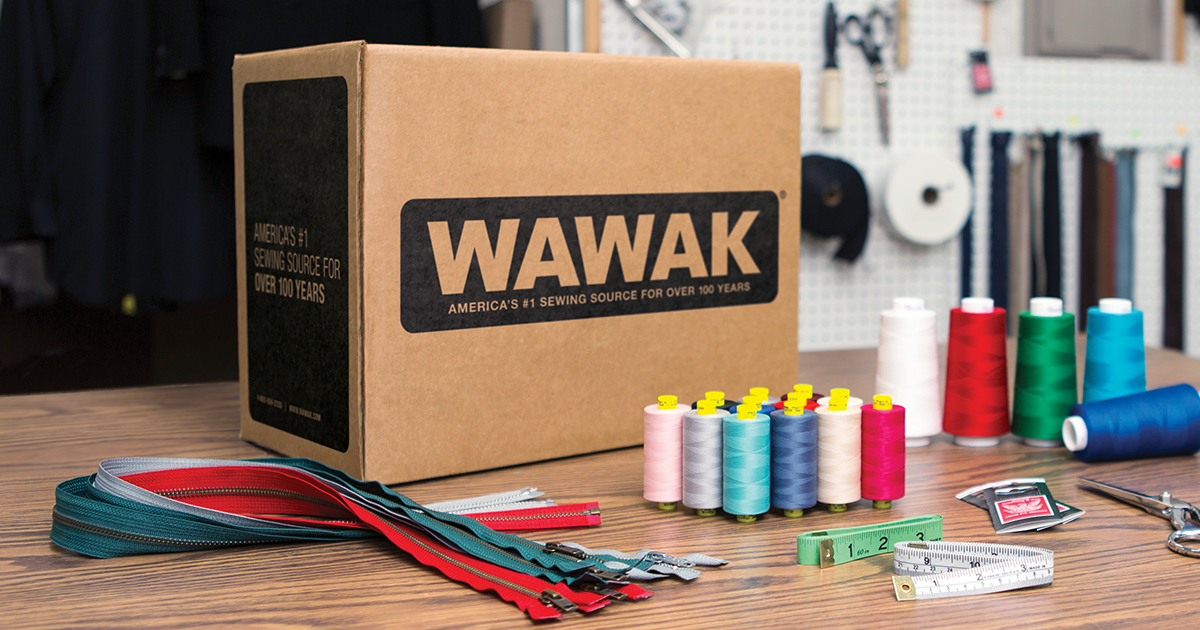 Schmetz microtex home machine needles use systems 15 X 1, 130R, HAx1, PF130, HAx1GT, HAx1SP, SY2020, HAx1ST and SY2031. Available in a variety of sizes. 5 per package.
www.wawak.com
Wawak is headquartered in New York, but my order shipped from Sparks, NV. I received my needles in Las Vegas four days after I ordered them.
Hope all this helps.