Well-Known Member
TRF Supporter
Joined

Sep 3, 2019
Messages

421
Reaction score

280
Hi everyone,
Working on a new build that some people might find entertaining. I ordered some dowels from McMaster and got one of those thick-walled shipping tubes, decided to turn it into a rocket because why not? (OK, yes, the "why not" is that the tube is 10x's thicker than needed and is thus HEAVY). It's a 3.3" OD, so nothing "stock" will fit, so I'm 3D printing a fin can/motor mount and nosecone.
The tube still has all of the packing list and UPS stickers on it, so I'm going to add some more ("this end up", lol) and just fly it in its "bare" cardboard state with all of the shipping stickers on it and call it "AirMail".
Started the fin can/motor mount print last night. Computer says it's an 88 hour print, reality will be closer to 110 hours because my slicer underestimates for some reason. If we have a power outage or something I'm going to cry.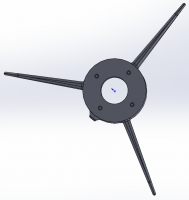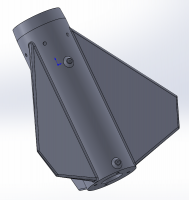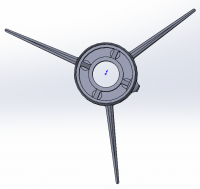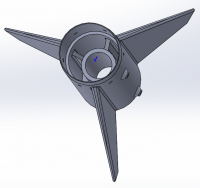 Print after about 10 hours: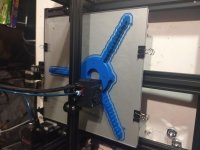 Hoping to fly this at Bong in April.