Zip-Tie Oversight Committee
TRF Supporter
Joined

Dec 30, 2015
Messages

1,358
Reaction score

338
Location
It's been a while since I've posted any builds or finished other ones, but with recent life events I have decided to take some time to enjoy life.
At LDRS 35 I met some really awesome people and spent most of my time with the Wildman Camp, the entire group was amazing. Also got the chance to participate in my first drag race, Passed my L2, successfully used my new eggtimer TRS, and made new friends. I also bought a few Wildman kits, bought the Drago 98 and Punisher SS, and won the Dink 98 in the raffle with some Madcow recovery Items. Thanks Guys!
Anyhow, On with the builds, I want to try to get these ready to go by September 15th, Built and painted. Also make a modular sled for the TRS to go from rocket to rocket. Please chime in on any ideas too.
Took the time to clean up the work space, get my kits washed and laid out.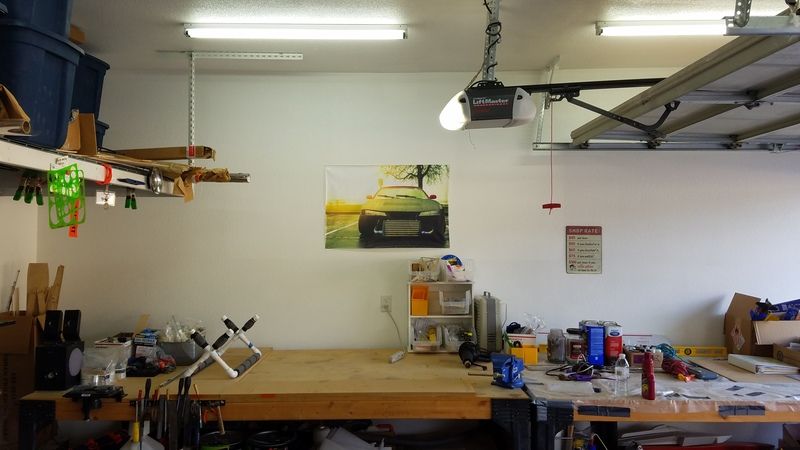 Got everything that came along with the kits all washed and sorted. Very nice kits, thank you Wildman!
In a few days I will tackle the challenge of making this eggfinder TRS modular to all my rockets.
Going to be using my composites in various areas of the build.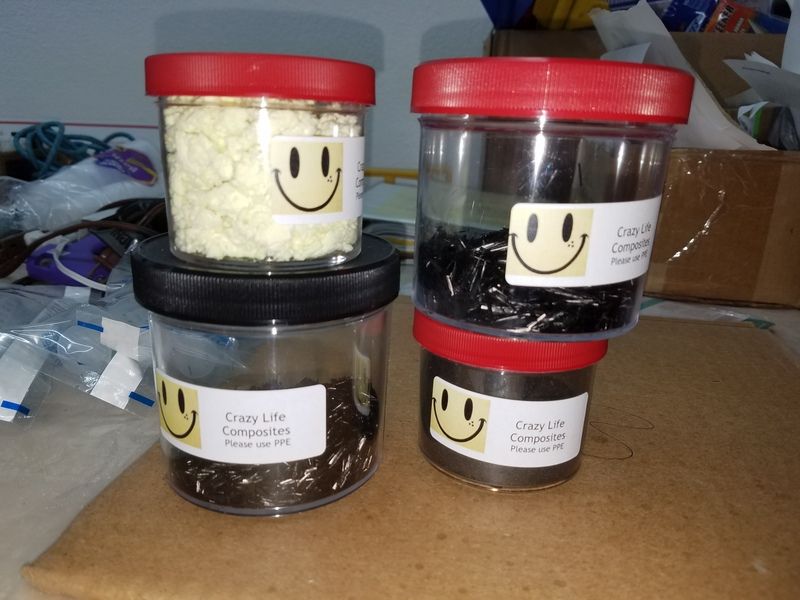 Here is the Drago 98 laid out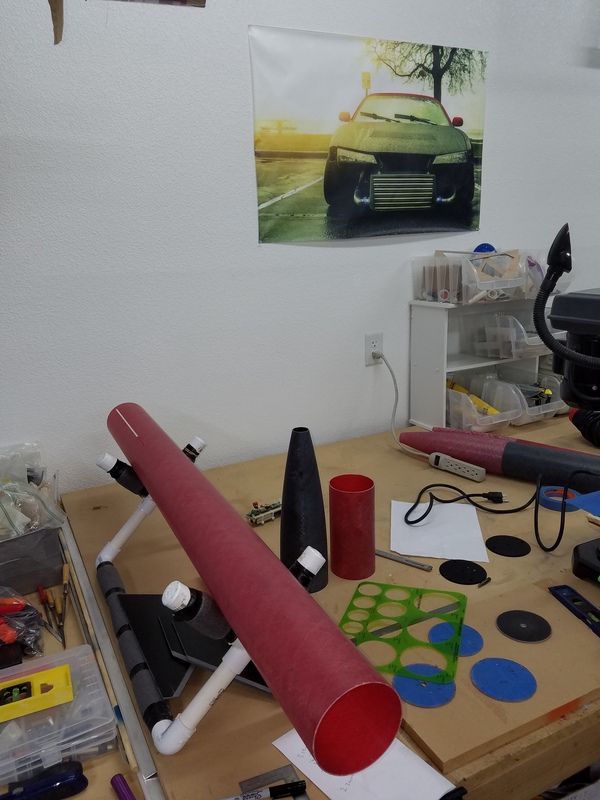 Here is the Dink 98 and the Punisher SS laid out.
Got this box of good stuff to go along with the builds.
First Order is to make some bulkhead plates to go along with the Alu. wildman ones. Cut out of G10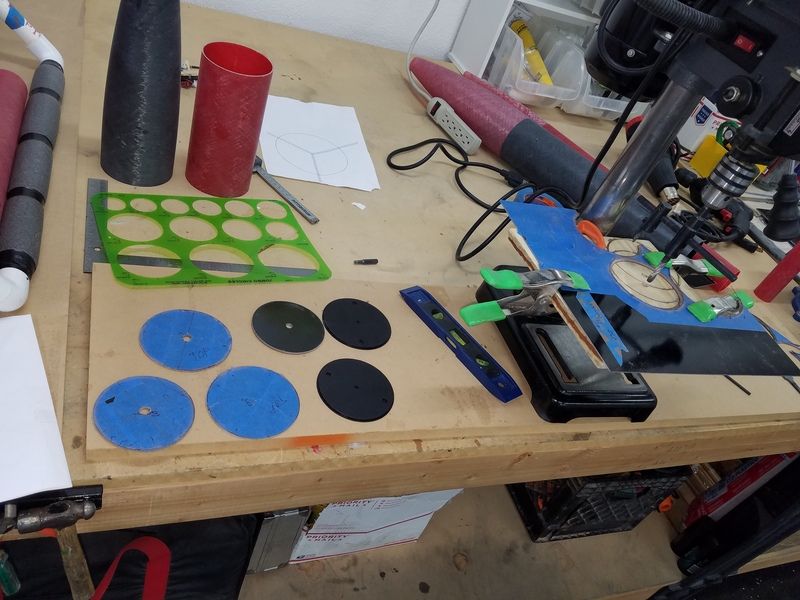 Look at those fins
Bulkhead plates ready for adhesive
Last edited: