Joined

Oct 15, 2015
Messages

1,384
Reaction score

2
The Estes Javelin (#2005) was another one of my favorites from the 80's. After tinkering with an upscaled design
here
, I finally decided to start with a PSII Panavia and modify it a bit. Swap in a 38mm motor mount, glass the body tubes, set aside the Panavia fins and cut some 1/4" ply fins. Recovery harness will be about 14' 1500lb kevlar cord.
My target power range is from a big F to a big I, possibly a J? I'm not sure what the stock PS-II nose cone is OK with. I also want to be able to break mach at some point. Recovery will be motor-eject with Chute Release for the higher flights.
Here's the design:

View attachment Estes Javelin #2005 2.5in upscale_V3.ork
For the "fin strakes", I'll use 1/4" balsa since they're in no danger of flutter or impact, save on some weight. I also have a 29-38mm adapter that I'm building to go along with this so that I can use a small G or big F as well.
I've already peeled the glassine off the tubes. Once you get it started, it comes off pretty easy.
After peeling, the tube surface looks ready to absorb epoxy like a sponge..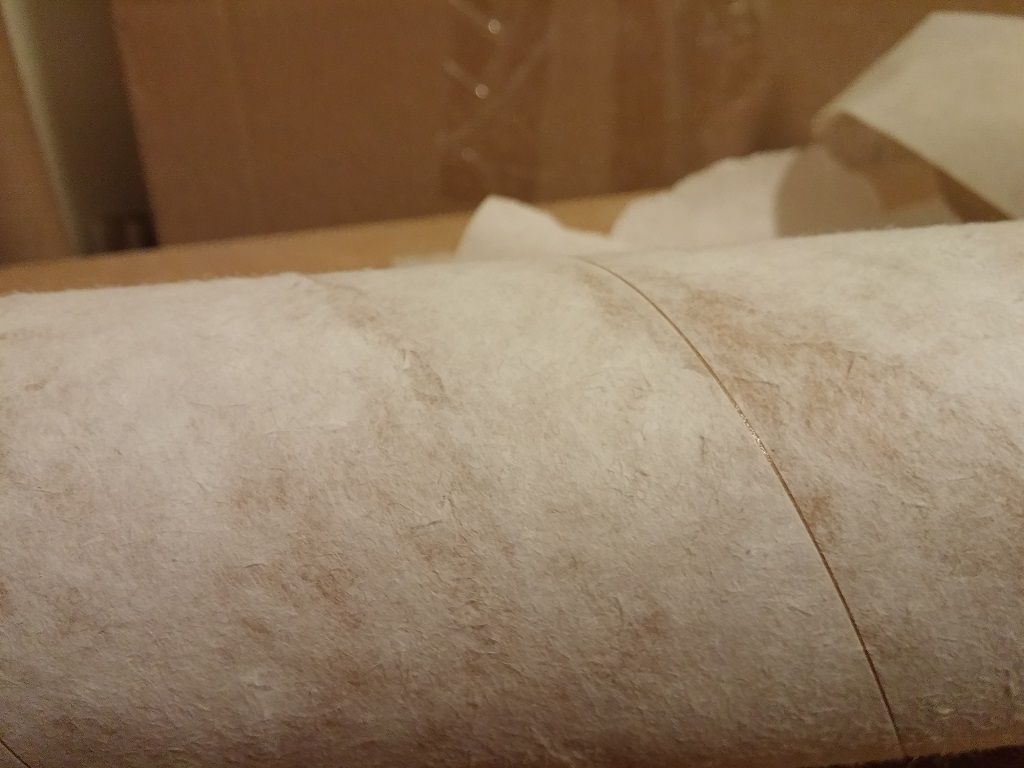 Here, I have used the existing 1/8" fin slots as a guide to cut out the size slot I'll need.
Now I'm getting my build table set for applying the fiberglass. I'm planning on using 1 layer of 5oz, however, I'm wondering if I should add a layer of 2oz as well. I don't want to add too much weight, but also want to build in plenty of strength as well. Decisions, decisions...
As always, any input is appreciated. I'm new to the whole fiberglass thing but as i've discovered with my
test piece
, best way to learn is to just do it.