Joined

Jul 22, 2014
Messages

86
Reaction score

102
Location
Trying to squeeze in a few more launches before it gets too cold to bring the kids out, we headed out to fly a few today. There was a consistent 5mph wind, but blowing away from the trees, so I wasn't concerned about losing any there.
On this flight i opted to put estes B4-2s in the boosters for the slightly longer burn and delay to eject in case the boosters tangled in the center core there would be more altitude for the center to eject it's recovery.
The flight went well, although lower than previous since the final second of center C6-3 burn was still toting the dead weight boosters.
Unfortunately I packed in the chute too tight and it failed to eject. On impact thev fairings halves broke into 3 pieces each, and the body tube crumpled. At first I was I upset thinking total loss, but I think I can replace the top 6 inches of the tube and the parts of the fairing halves glued back together like a puzzle.
This Falcon will fly again.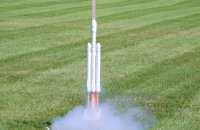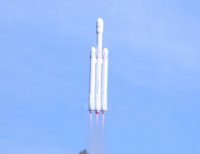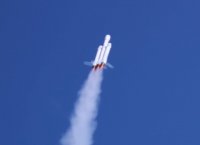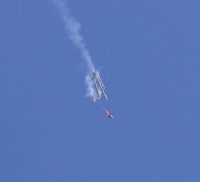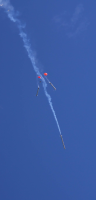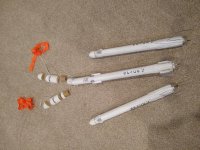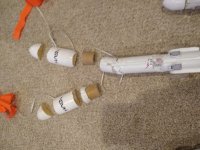 Last edited: