Joined

Jan 17, 2009
Messages

2,853
Reaction score

8
I bought all four of the new Estes "Sustainable" kits. One Walmart location I went to had all four in stock a couple weeks ago, and for the price, it's hard to let them sit on the shelf. They offer a great value for a builder kit. I'm glad to see WM once again carrying some kits that require some assembly and basic building skills. I'm not super thrilled with the minimum diameter(in relation to the motor size) on three of the four kits, but they are interesting designs nontheless, and will be some sharp looking models when completed. Since the Ricochet was the largest of the four, I decided to build it first.
Here are the parts.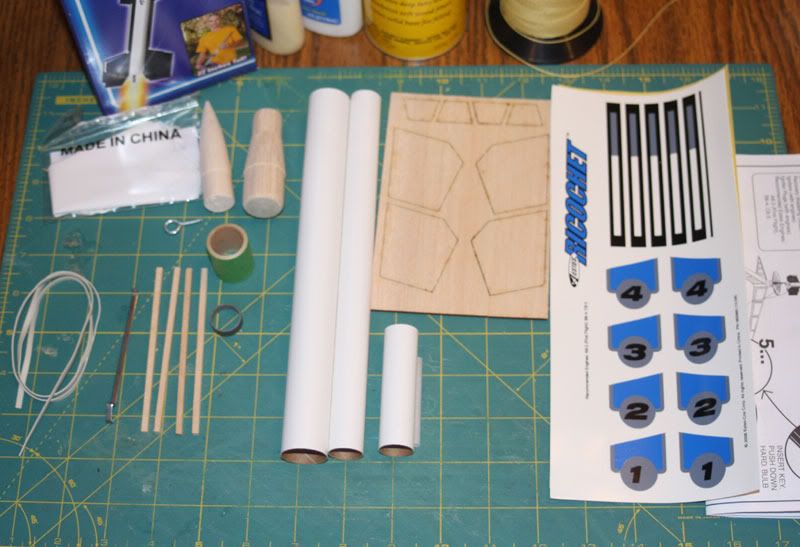 There has already been discussion regarding the plain white chutes. Doesn't bother me since I probably wont use it anyway. I think 12" will prove to be too large for the kits(except the Taser Twin-streamer recovery), especially if you are used to flying in any kind of breeze, like I am. The Ricochet was the only kit of the four that wasn't minimum diameter(it's a BT50) and should accommodate a 12" chute should you choose to use one. The others will be a little tougher to pack into a BT20 which is another reason why I may downsize the chutes to 8 or 10 inch....perhaps even streamers.
First thing I do when opening any kit with balsa cones and transitions is to give them a couple coats of Minwax Wood Hardener. It's good stuff IMO, and does what the name and product description says it does. Some people have their preferred methods for hardening balsa, this happens to be mine.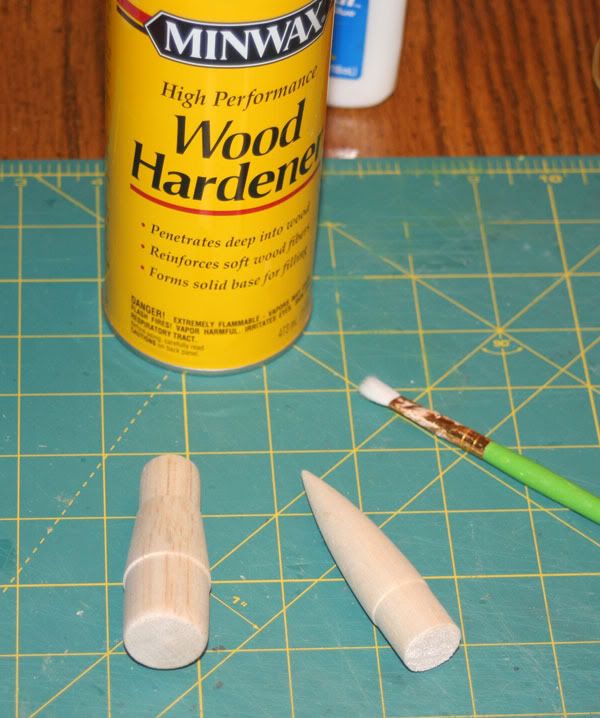 In typical Estes tradition, the building motor mount is the first step. One thing I found a little out of the ordinary was the use of one extra wide centering ring instead of two normal sized rings. I actually like this, as it eliminates an extra step or two. A "C" motor is going to really send these things for a ride. I think adapting down to 13mm will not be out of the question for small fields.
One interesting feature of the Ricochet is the fin strakes. The squared ends of the supplied lumber are supposed to be beveled. My cutting mat was already handy and aided supremely for this step.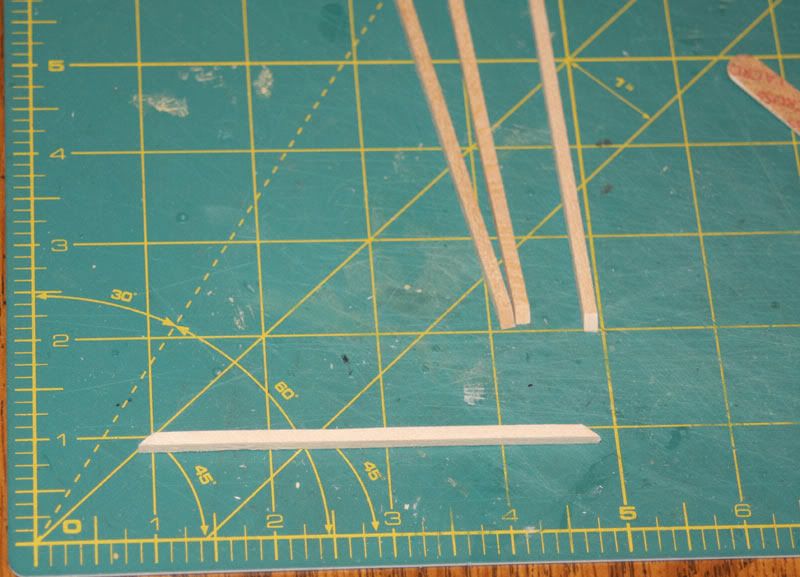 I marked the tubes and attached the main fins and strakes.