Well-Known Member
TRF Supporter
Joined

May 23, 2020
Messages

712
Reaction score

300
One thing that would take my building to the next level is a drill press.
Right now, I see it mostly for boring holes in balsa transitions, so the ejection charge can reach the nose cone.
I could get this 8" for about $86, and it would probably work just fine for that.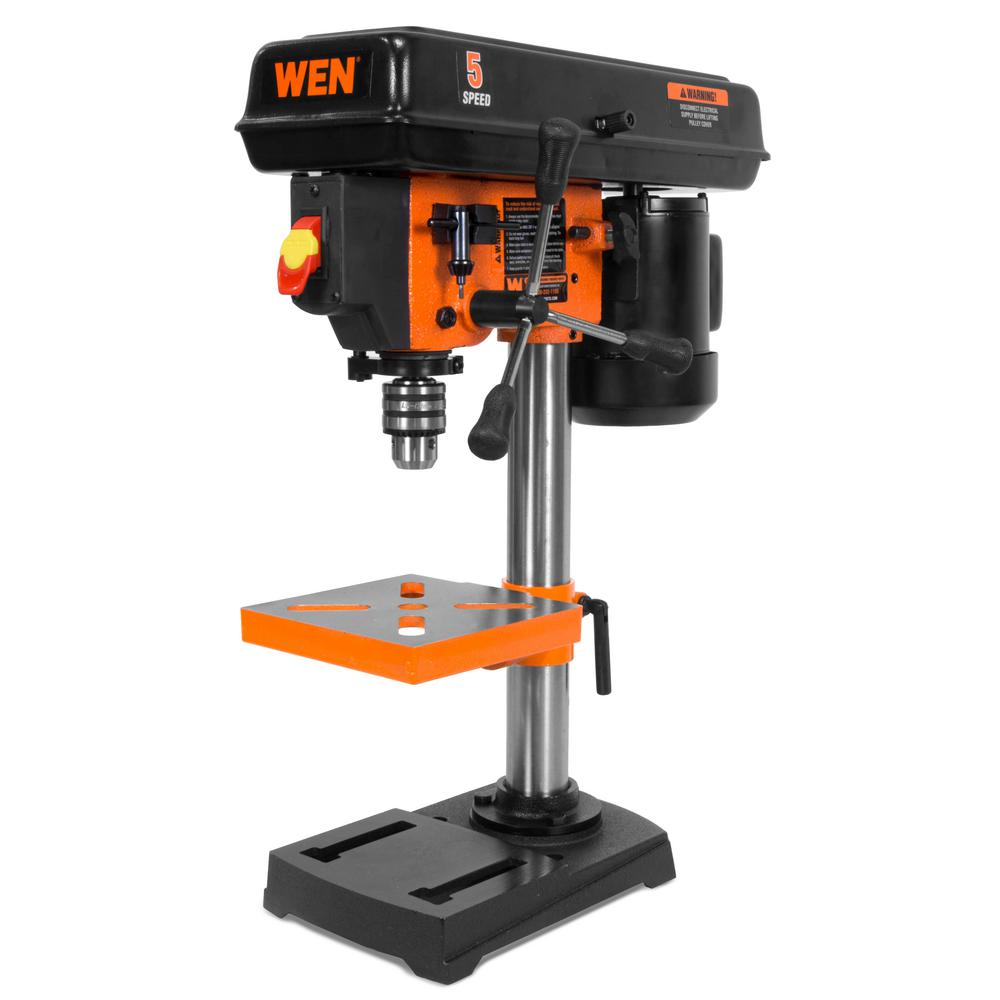 Acquire an essential and ultimate addition to your workshop with the help of this affordable WEN 4-Cast Iron Benchtop Drill Press.
But for about $168 I can get a 10" with a geared table height adjustment and, of course, more power.
And for $241, I can get a 12" that has all the bells and whistles.
Any thoughts on this?
What would be the best kind of drill bit for drilling holes through balsa transitions?
I'm thinking I'd need three different sizes, the smallest being 3/4". I'd like to get metric, but not sure where I could find them.
Anyone have a good source for metric drill bits?