Joined

Jun 28, 2016
Messages

667
Reaction score

4
I am making my level 3 rocket, which is a Formula 200, and I decided to build my own thrust plate for it. It is anodized Type II hardcoat and fits the Formula 200 tube perfectly. The weight came in at 1.6lbs which is about where I expected it. That's still much lighter than if I would have foamed the fin can. It comes in lighter than the SC Precision plate which does not have the ribbing on the back. The Aeropack retainer fit perfectly.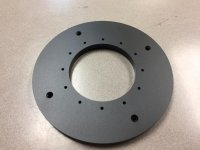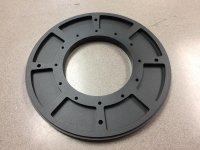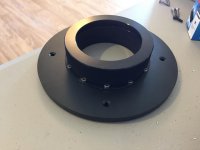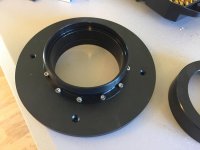 The plate is designed to be bolted onto the back centering ring using 10-32 bolts. I printed the drawing of the mount holes and taped that to the centering ring. I then used the template as a drill guide. Once the holes were drilled I installed the PEM Nuts. To do this, I took some socket screws and used the screw to press the nut into the hole. Once the nuts were installed I did an epoxy fillet around them to ensure they stay put (for some reason I don't have a picture of this, but will make sure to snap one before I glue it in place).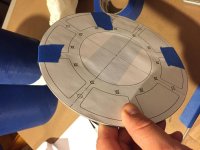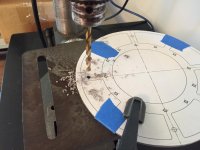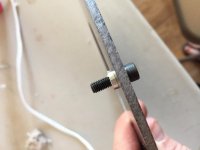 I made a production run of 10 plates. If you would like one, they are $85 which includes shipping to the continental US, (4) 10/32 socket flat head screws, (4) 10-32 PEM nuts and a printed drill template for the nuts. PM me if interested.